cPanel Web Hosting Platform Updated to 54.0.8
Posted by HostAsean Editor on 30 01 2016. in Web Hosting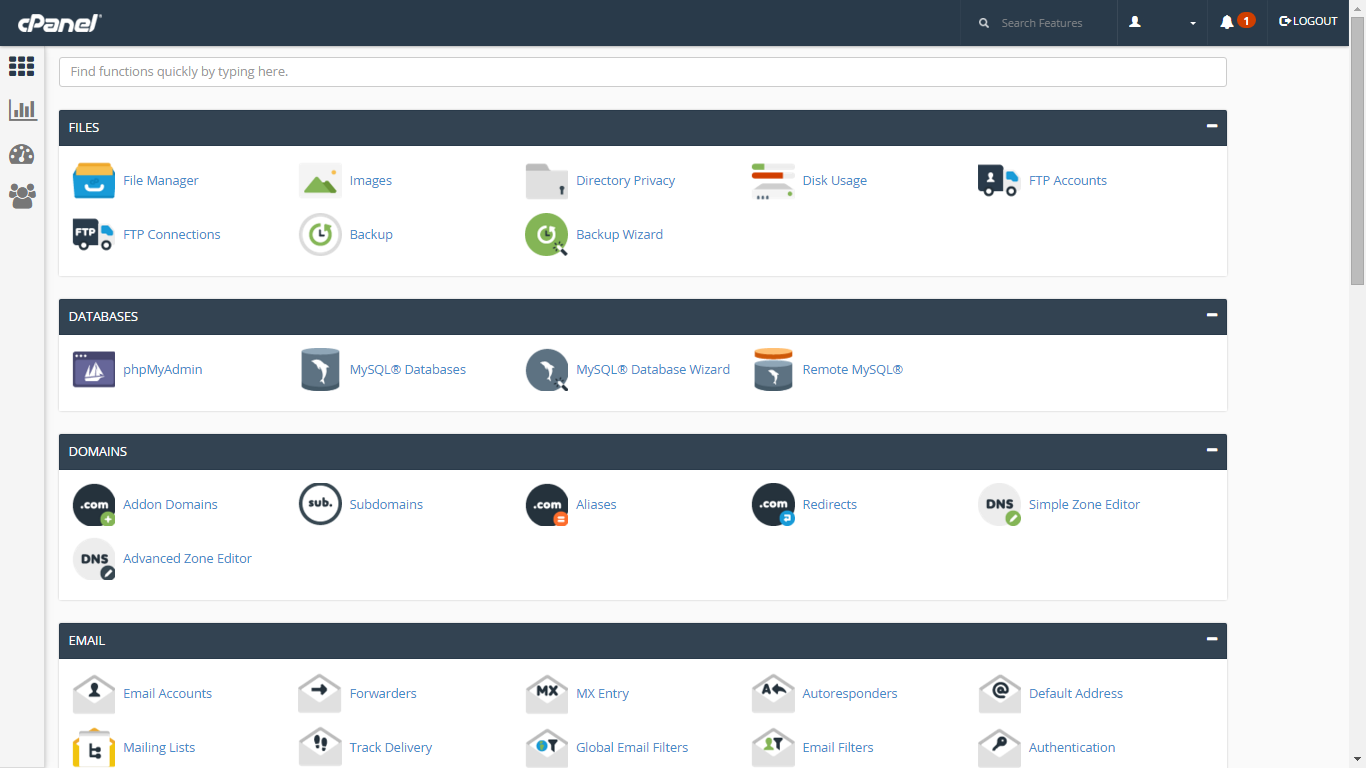 We have updated the cPanel website hosting management software on our servers and when you next log in you'll see an updated version of the Paper Lantern user interface first introduced in 2014. Unless you have manually set your account to display the old x3 theme that is.
Rather than one long page of options, it is now split into 4 sections – easily navigable using the icons in the new left hand toolbar.
These new items take you to:
Home – where you will find all the familiar options.
Statistics – a summary of limits and current usage stats.
Dashboard – quick links and an overview of your account.
User Manager – combining the email and FTP users and passwords.
---
Screenshots of the updated cPanel theme:
---
All your favourite and familiar tools are still there, we quite like the new user interface but you can always switch to a previous version by going to the new Dashboard link.
If you want to find out more about the update, you can visit the cPanel website and read the release notes.