Build a website: Keep these tips in mind to strengthen your brand style and create captivating content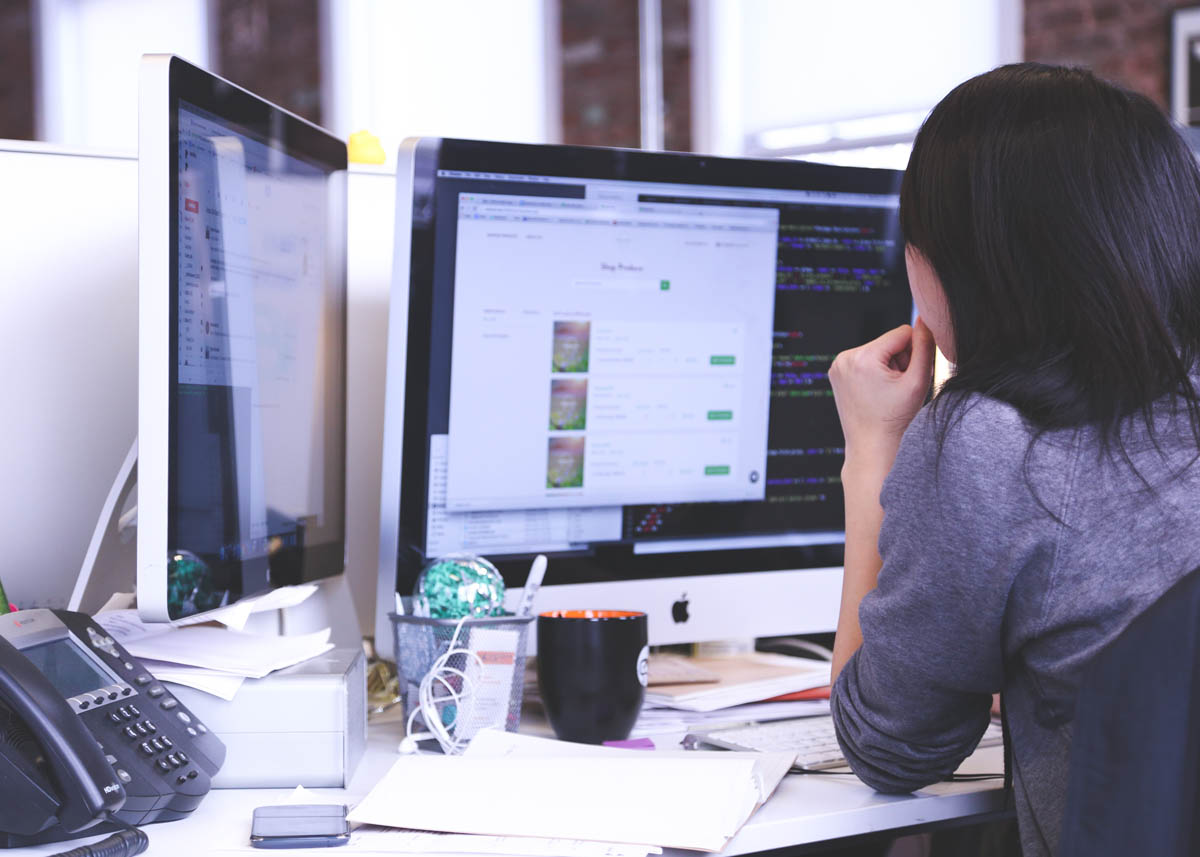 Every business can benefit from a website. From a simple static online brochure to those that are completely reliant on their online presence for their day to day operations. Each website (and client) has its own unique challenges. Whether you're going to build a website yourself or hire a web designer and developer to do it for you it'll help to keep these things in mind before you start to build a website for your business or organisation.

Copywriting – writing content is hard work
Every client underestimates the time and effort required to produce the written content for their website. Your website designer or developer can certainly help with the overall style of your website but what about the written content? You can take two routes with this – either hire a professional copywriter, or handle it yourself.
Most often clients will handle the content themselves, but this can have mixed results depending on the time you have to dedicate to it. No one knows your business better than you, but you're already busy making sure everything keeps running smoothly. In larger organisations, each page or section might be given to a specific person to handle – such as products or services pages where one department handles each part.
If you're struggling to find time for your content then we recommend to hire a professional copywriter. You'll still need to give them the information though, so the best thing to start with is for you to write bullet points for each section, go through a wireframe with your designer and copywriter, and simply have a chat in person or via video so your copywriter has as much information as possible to work with before they start to write content for your website.
You may also want to decide if you are really going to commit to updating that news and blog section. A blog is a great marketing tool, but you need to make time to create the content for it.
Website content is also intertwined with SEO, so a good copywriter will also incorporate keywords into each page which is added value over what you can usually handle in-house.

Branding – do you have a brand style?
Some businesses will already have a clear brand style and style guide or brand guidelines document to help designers keep to a consistent style. If you have this then make sure you supply these guidelines to your website designer before they start to build a website for you. Often brand style guides are designed with print in mind, so your web designer may need to use their skill to interpret how it can be adapted for the web. Things such as fonts and font size aren't always as easy as in print so often have to be adjusted or additional brand guidelines created for web.
If you don't have your brand style well defined then consider hiring a graphic designer or branding consultant first to help define your style before you build a website. You'll get a more professional result that reinforces rather than dilutes your brand, and it's cheaper to get it right first time than to redo your site after it's too late.

Professional photography – a picture speaks a thousand words
Everyone that builds a website needs images. You have a few options.
The best result comes from hiring a professional photographer. Ask them to do some shots of you and your team, around the office, of your products and services, and around the area where you work. A one day photoshoot can provide you hundreds of images for years to come and is a great investment if you want to look your best. However this does come at a cost. A professional photoshoot is most suited to clients with something visual to show off – restaurants, hotels, modern offices, shops, dealerships, and manufacturers can all have impressive products and facilities to show. If you're more service orientated, or a one person show working on a startup business out of your living room, then you could focus more on your personal service and the effects of your work – rather than behind the scenes.
There are of course quicker and cheaper options for imagery when you build a website. You can use stock photos, some of which look great, but can lack individuality and look a bit distant from reality. You can also shoot some photos yourself. Your phone is probably more than capable of taking high quality shots, but unless you have a keen eye and take time in composition then it can look sloppy. A website using self produced phone shots could look great if there is a consistent style to them. You could also consider using the images as backgrounds and secondary elements, rather than front and centre.
Some businesses don't lend themselves to photography, and you can still have a great looking website without any photos at all. You can do a lot with colour and graphics – adopting an icon set with flat or line styles can go a long way. You'll need a good designer to pull this off though.
---
We hope you have success when you build a website for your business or organisation, and remember us when you're looking for your web hosting. Follow our blog in the future for more tips and advice on building a great website.