5 Reasons To Use WordPress For Business Websites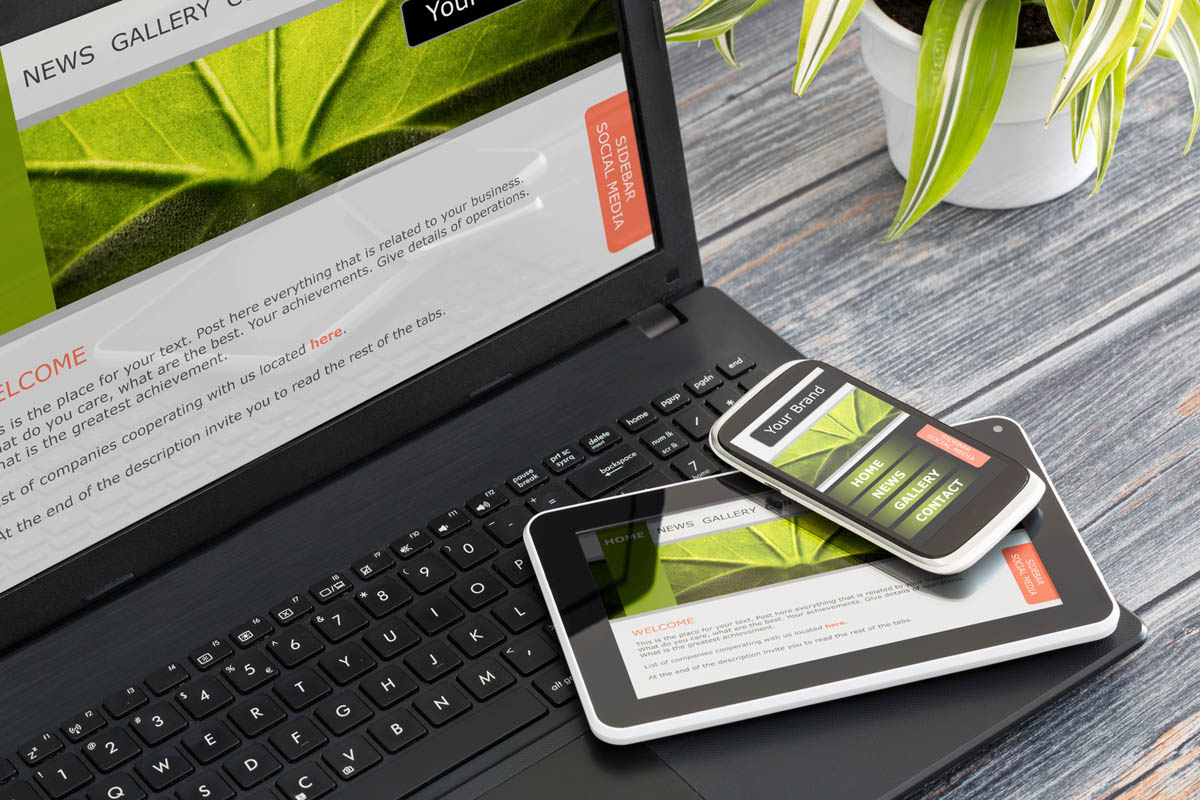 WordPress powers millions of business websites and is the most popular CMS (Content Management System) on the entire internet. The WordPress platform enables you to create anything from single landing pages to smart corporate websites, expansive listing portals, and almost any other purpose built applications that you can dream of. Often, functionality and styling is easily and quickly added through the use of plugins and themes, with the focus being on the content that you add.
Why using WordPress is perfect for business websites:
---
Flexible & Expandable Functionality

WordPress handles standard corporate website needs very well, with a simple setup of Pages for your About Us, Products, Services pages, a custom Contact page enhanced with a plugin-based contact form, and a news & blog section powered by the original WordPress blogging functionality. Additional areas for photo galleries, job listings, signup forms, staff profiles, and e-commerce shops are all easily added through well-known, safe plugins.

Secure & Supported Platform

While it is true that there are many hacking attempts on WordPress sites, the same is true for any other CMS and even custom built websites. Total website security is impossible, but with the quick support of the WordPress community, most vulnerabilities can be stopped within a very short time. There are also some excellent free and paid plugins available to help secure your WordPress website.

Manage Your Website In-House

Web developers that understand WordPress are extremely common, so you will be unlikely to get left in the cold if your original website developer moves on. Marketing & communication staff and consultants are also becoming increasingly familiar with publishing through the platform and adding WordPress to their list of skills so you will likely already have some resources in-house that can help keep your new website up to date.

Enhance the out of the box functionality using plugins for SEO and Social Media. From auto-posting your latest blog post to your company Twitter & Facebook pages, to allowing fine tuning of titles, descriptions and keywords for your content pages.

User & Staff Control

Easily assign staff different permissions for your website. Allow managers and supervisors to edit and junior staff to be contributors to the site with lower permission levels. While the out of the box WordPress functionality could be further enhanced by plugins if needed, it does the job fine and easily allows collaboration between different staff and departments.
---
Our speciality is WordPress and we offer a wide variety of website design and development services, drawing from our 20 years experience in building websites. If you would like to get a quote for your business website then contact sales@nullhostasean.com today.